The design challenge here was to create a central kitchen island for our customer whilst leaving enough space for free and unobstructed movement.
The final design incorporated extensive use of curved units. The worktop laminate was extended to create matching splashbacks with great effect.
Design Features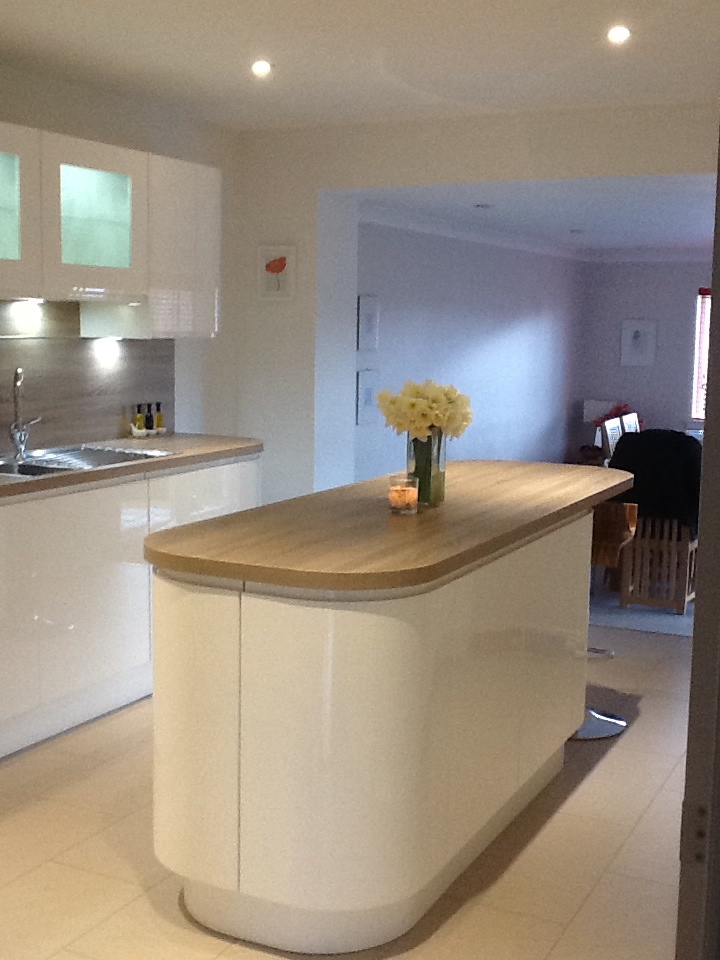 The kitchen island required the keen eye and skill of our fitters who hand crafted it to the desired shape.
Simple Contrast
The final result was a carefully crafted, softly edged and functional kitchen. The wood on high gloss provided a stylish contrast.